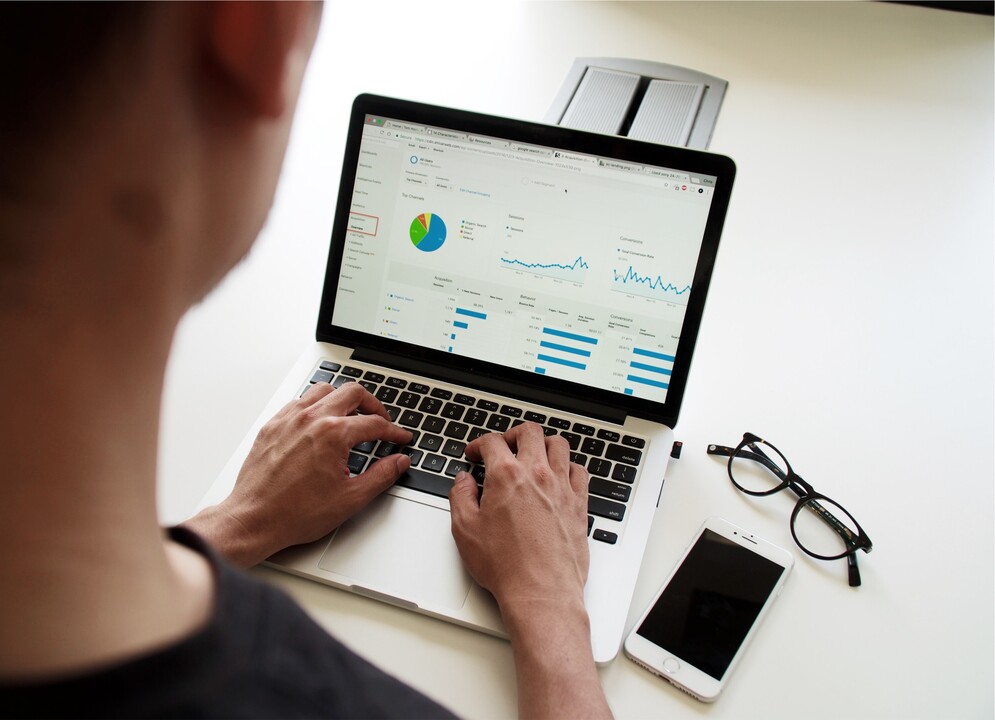 With the current financial constraints that small businesses are facing, how can they optimize their online marketing strategies?
It has been a tough call in 2022, especially for small businesses that are trying to develop their online marketing and sales. However, with the ongoing pandemic and the current financial situation of the country, paid digital marketing services for small businesses can be a difficult path to move to.
Sri Lanka's current situation is reminiscent of the early 1970s when the country was fighting for survival due to severe food shortages. Sri Lanka's increasingly tough external debt situation has been complicated by the country's economic hardship. Policymakers are grappling with the conundrum of controlling overseas debt repayments while still addressing home requirements. As a result, having to manage a small business isn't a piece of cake; with the overflowing prices and packages in digital marketing services, good customer reach may seem like an impossible milestone to achieve.
There are a few strategies that small businesses can follow, to up their game in digital marketing and search engine optimization without having to spend money on making deals with marketing agencies. Because the truth is, there are a plethora of low-cost or no-cost alternatives to marketing your company during a time such as this.
Get active on social media.
If you haven't used social media to promote your business yet (Twitter, YouTube, Facebook, Pinterest, and so on), you are missing out on a chance to have your company or products go viral. Hundreds of millions of individuals use social networking sites every day, and chances are you do as well, for personal reasons, and during situations such as these, people seem to be found online more and more, as they update themselves with the latest news.
You don't need any of these items to get started promoting your business on social media, even if you have seen commercials for expensive social media marketing strategies and social media tools. Free company pages can be created on LinkedIn, Twitter, Facebook, and Pinterest.
Creating entire business profiles and pages, as well as striving to get followers by publishing fascinating and informative content on a regular basis, is a wonderful way to increase your company's visibility and keep your audience engaged with your brand.
2. Start a website with an updated blog.
Although you may believe that developing a website or a blog for your business necessitates hiring a professional web design firm, this is not the case.
Yes, you will need to engage a company if your business has been around for a while or if you want a customized look or particular features, such as high-end design or an eCommerce platform.
If you are on a tight budget, however, you can probably do it yourself. There are free platforms available to help you develop an appealing, fully working website without spending any money! WordPress, for example, offers a completely free, high-performing blog.
3. Create an email list.
It is crucial to have an email list. You collect the names and email addresses of people who are interested in your product or service using a signup form on your website. You can also include the names and email addresses of prospects who have given you their business cards. or any other group of people who are interested in your company.
These mailing lists are effective. Members of the list are prequalified since they have already shown interest in your company by joining up or contacting you. Your mailings inform them of what your company has to offer and of what's new, and  it is a great way of keeping everyone informed about any special discounts, offers, or special events you may be running.
4. Get Active in Online Communities
Whatever your business or industry expertise, there are likely to be several connected online communities that you can join. These communities can give you a variety of options to market your business, ranging from forums to social media groups and more, as well as being able to gather information on your competitors, and what kind of strategies other companies may be using during these trying times.
When communicating with others on these sites and groups, it is critical to provide relevant and helpful information rather than openly market your company. However, when doing so, you can include a link to your website and mention which company you work for.
5. Request Feedback
People may easily rate their experiences with your business on review sites like Facebook and Yelp. You may help promote knowledge about your brand while also getting valuable input from your existing customers by asking your valued consumers to submit feedback on these websites.
Furthermore, the number of people who utilize such sites may surprise you. Positive evaluations can persuade customers to choose your company instead of looking at what your competitors have to offer.
6. Make use of classified ads.
Though Craigslist is one of the most well-known, there are a plethora of other online classified sites where you can promote your company. Most of these directories are free to use. Using free directory listings, you can boost your website and enable linking to your landing pages as well.
While you may be hesitant to implement some of these techniques on your own, learning how to promote your business for little or no money is a terrific way to boost traffic, enhance your bottom line, and help you achieve your objectives.
https://www.linkedin.com/pulse/current-financial-constraints-small-businesses-