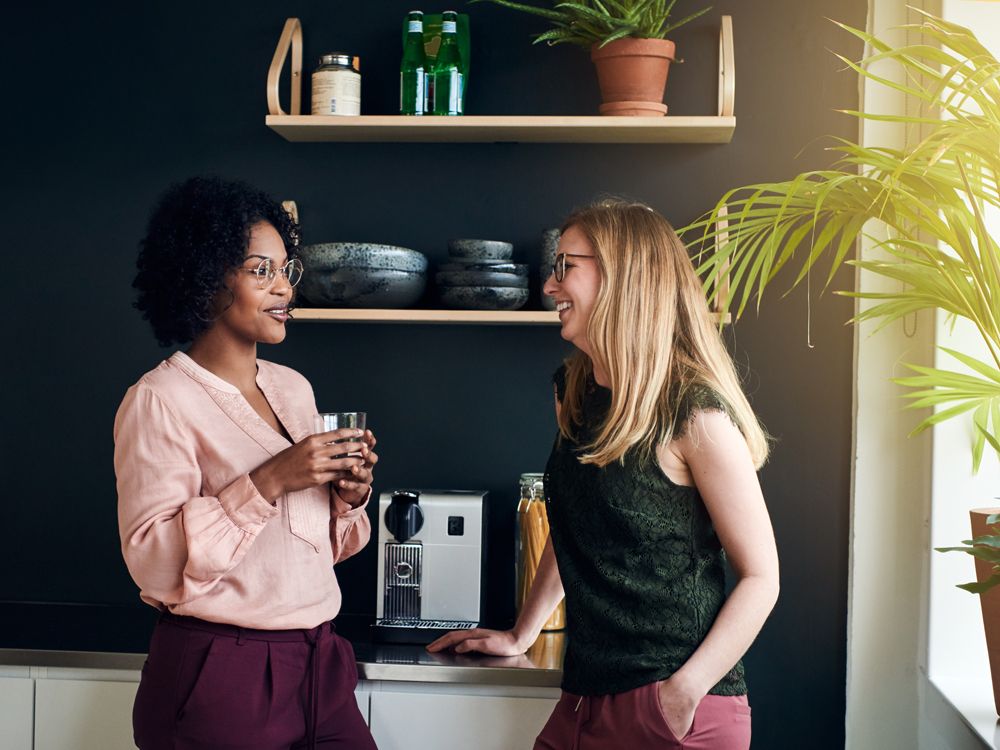 Networking advice for introverts — or anyone who works from home
First hand: Monday Girl co-founder Rachel Wong explains how to shrink the network gap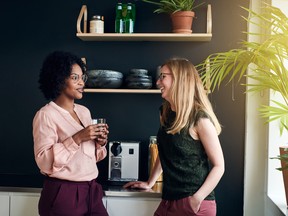 Article content
If getting back to networking the old-fashioned way — that is, maskless smiles, introducing yourself, and dare I say, even shaking hands — feels equal parts new and terrifying, take comfort in knowing that for once we're all in the same wobbly, awkward boat. But many people were feeling uneasy about networking long before 2020, especially women and Black, Indigenous and people of colour (BIPOC), for whom attempting to make connections in a room of suits has never been particularly comfortable. For them, there's Monday Girl, an 8,000-member-strong professional network dedicated to shrinking the network gap. What's that? And are you coming on Saturday? Monday Girl co-founder Rachel Wong explains.
Article content
FP Work: So nice to chat again! We met, fittingly, at a media party. You were an A+ networker, I must say. But were you always so good?
Rachel Wong: Absolutely not! A few years ago I was reaching out to people on LinkedIn all the time and no one ever even replied. Literally, none. Meanwhile, my co-founder, Istiana Bestari, was going to three networking events a week and randomly giving out her cards without purpose. We actually came up with the concept of Monday Girl the first time we sat down for a coffee, having bonded over how bad we were at networking and just the feeling that we didn't ever belong. We were both new grads, kinda lost as to what's next, new to the city.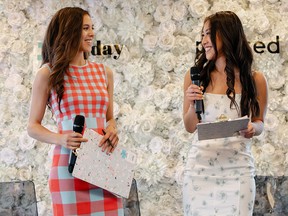 FP Work: I remember that feeling all too well. I used to secretly BCC myself on emails because I thought maybe they weren't working.
Article content
RW: Haha, that's exactly it. Once we admitted it and started asking our friends what it was like for them, we learned this is a very, very common feeling — whether you're starting out or not. It's really hard to reach out and meet anyone, let alone connect with someone cool that you actually like, and also in your industry. It just isn't going to happen unless you're intentional about it. So we tried to create that space in a Facebook group, which turned into in-person meetups and events, which eventually grew into Monday Girl.
FP Work: How's a Monday Girl event different from all the others?
RW: Our mandate is always about closing the network gap, which is a term that LinkedIn came up with, but it was something that Istiana and I were very familiar with long before that. It's about the advantages some people have over other people, based on factors outside of skills or education level. Maybe you went to an Ivy League school, maybe you grew up in an affluent neighbourhood in the city, maybe you work at a top company. All these things open doors for you and you actually end up with 12 times the opportunities.
Article content
FP Work: Twelve times?! All before you even show up at the party?
RW: That's right. And if you don't have these closed-door opportunities, as we call them, you might not and probably don't have the confidence to walk up and introduce yourself at an event. That's a really, really hard thing to do.
FP Work: I'm nervous just thinking about it! Walk me through this as an introvert?
A high salary alone won't make you happy or successful. Here's what will

How can you prep for the unknown? Sometimes you can't, but there are options

We have the 'Great Resignation' all wrong: First Hand
RW: Istiana and I both self-identify as introverts, first of all, so we completely understand how challenging this is. It's also your first impression and probably the most important part of the meeting. You want to be genuine and friendly, clearly and confidently say, "Hello, my name is…" I think most people are impressed with anyone who can do this, to be honest.
Article content
FP Work: And what's the worst thing I can do?
RW: The No. 1 networking mistake you can make — I mean if you've got a set-up meeting or are deliberately trying to meet a certain person — is not doing your research. It is your job to lead that conversation, not theirs, so if you don't quite understand why you're there and what you're doing, of course they're going to be confused, too. If you're just meeting someone at a party, the biggest mistake is being presumptive. Assume nothing and ask lots of questions and genuinely be interested in learning about the other person. Don't pitch yourself right away and don't ask for favours or introductions.
FP Work: Any last piece of advice for someone going back out into the world who isn't as great at conversing with humans as they once were?
Article content
RW: Yes, absolutely. Our first in-person event, the Monday Girl Summit, is back on Saturday, and we're very excited slash nervous, so my advice is to realize that pretty much everyone is feeling this way. It's tough to work from home for two years and then suddenly get back out there, but literally everyone is doing the same thing. If you can talk yourself into making the first move, say hi and have no agenda, I promise you that person is going to be relieved that you broke the ice and happy to meet you.
_____________________________________________________________
 For more stories about the future of work, sign up for the FP Work newsletter.

______________________________________________________________
https://financialpost.com/fp-work/networking-advice-for-introverts-or-anyone-whos-been-working-from-home-the-last-two-years