Cooking noob? Kitchen appliances every beginner needs, and why
Disclosure: This article contains affiliate links from our partners. We earn a small commission when you shop using these links.
New to home cooking and don't know where to start? Don't worry, even professional chefs had to start in their own kitchens, too.
Sourdough bread and ube cheese pandesal aside, the pandemic has also seen the rise of home cooks in lockdown, since constantly ordering take-out can get pricey (and unhealthy), and eating out is still risky. Even though cooking a meal from scratch takes up more time, you may start to find that the creative process of whipping things up in the kitchen can be fun, therapeutic, and fulfilling, too.
Maybe you recently moved in to a new home and want to invest in a simple kitchen. Aside from having the basic pans, pots, and utensils ready, every beginner should consider getting at least one easy-to-use kitchen appliance to help jumpstart their Masterchef journey! Check out this list of space-saving, multi-purpose appliances that are simple to use, time-efficient, and won't break the bank.
All you knead: Oven toaster
For bread bakers and pizza makers, all you knead is a trusty oven toaster that can make and bake all your pies, loafs, and cakes.
The oven toaster I've been using is the Imarflex IT-140 Oven Toaster, which may be small in size but packs a punch. It can hold up to 14 liters and can go up to 230°C or 450°F, which is the base temperature for a lot of baked goodies, pastas, roasts, and pizza (it can hold a 9″ pie).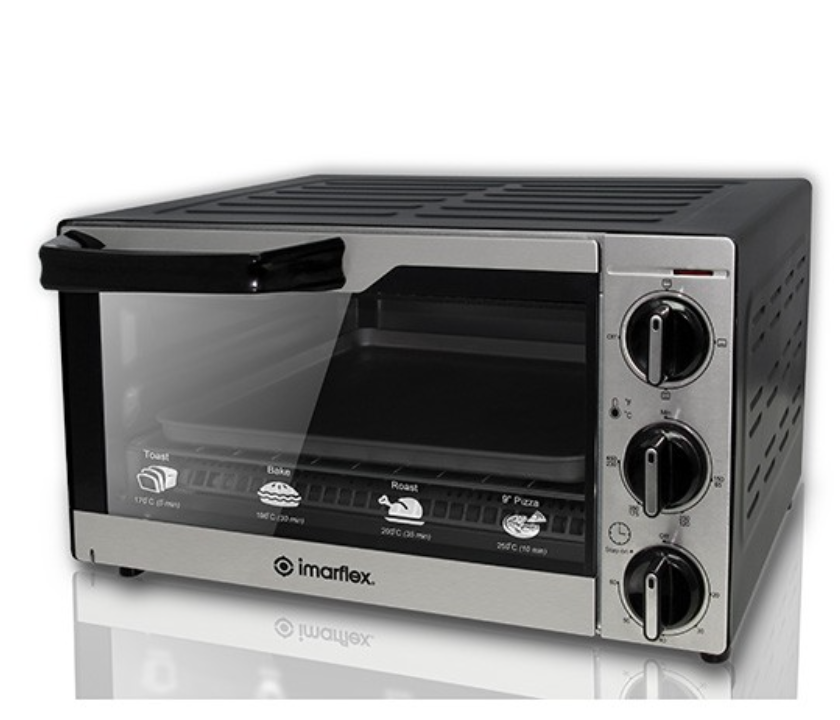 It's a straight-to-the-point appliance that doesn't intimidate and is easy to figure out. The oven toaster comes with a cool-touch handle and three knobs: the first is to switch the infrared heaters on or off, the second is to adjust the temperature, and the third is a 60-minute timer that dings when time is up.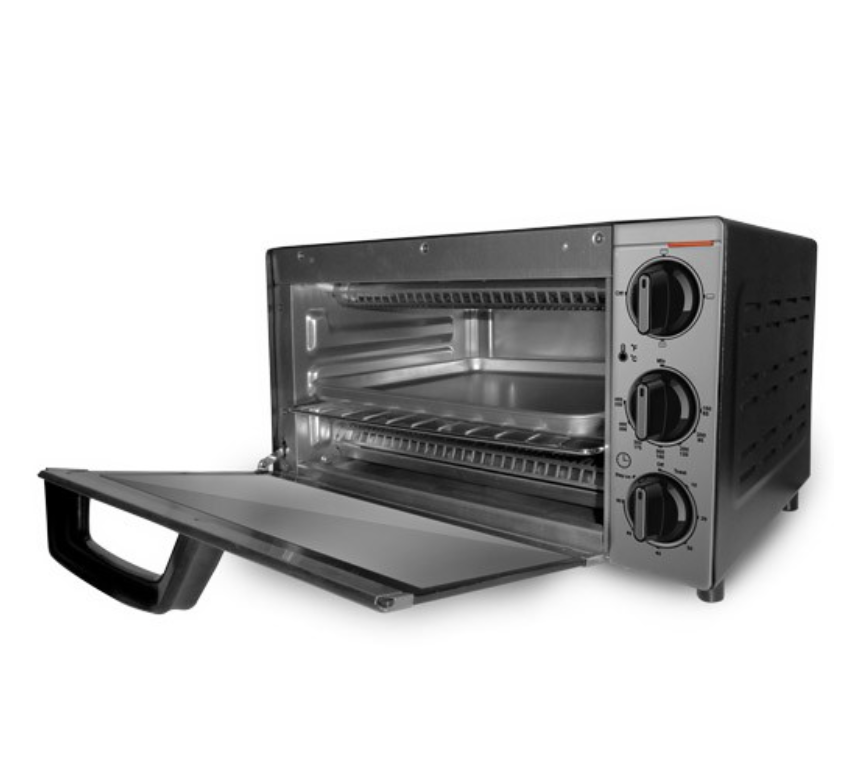 Inside is a grill rack for grilling meats or vegetables, and there's also a crumb tray for, well, crumbs. The crumb tray is also useful for baking fish, meats, veggies, and potatoes that have been marinating in sauces, herbs, and/or oil. Just dump everything on the tray and leave the oven to work its magic – the sauce, which the meat will absorb, will eventually simmer, too.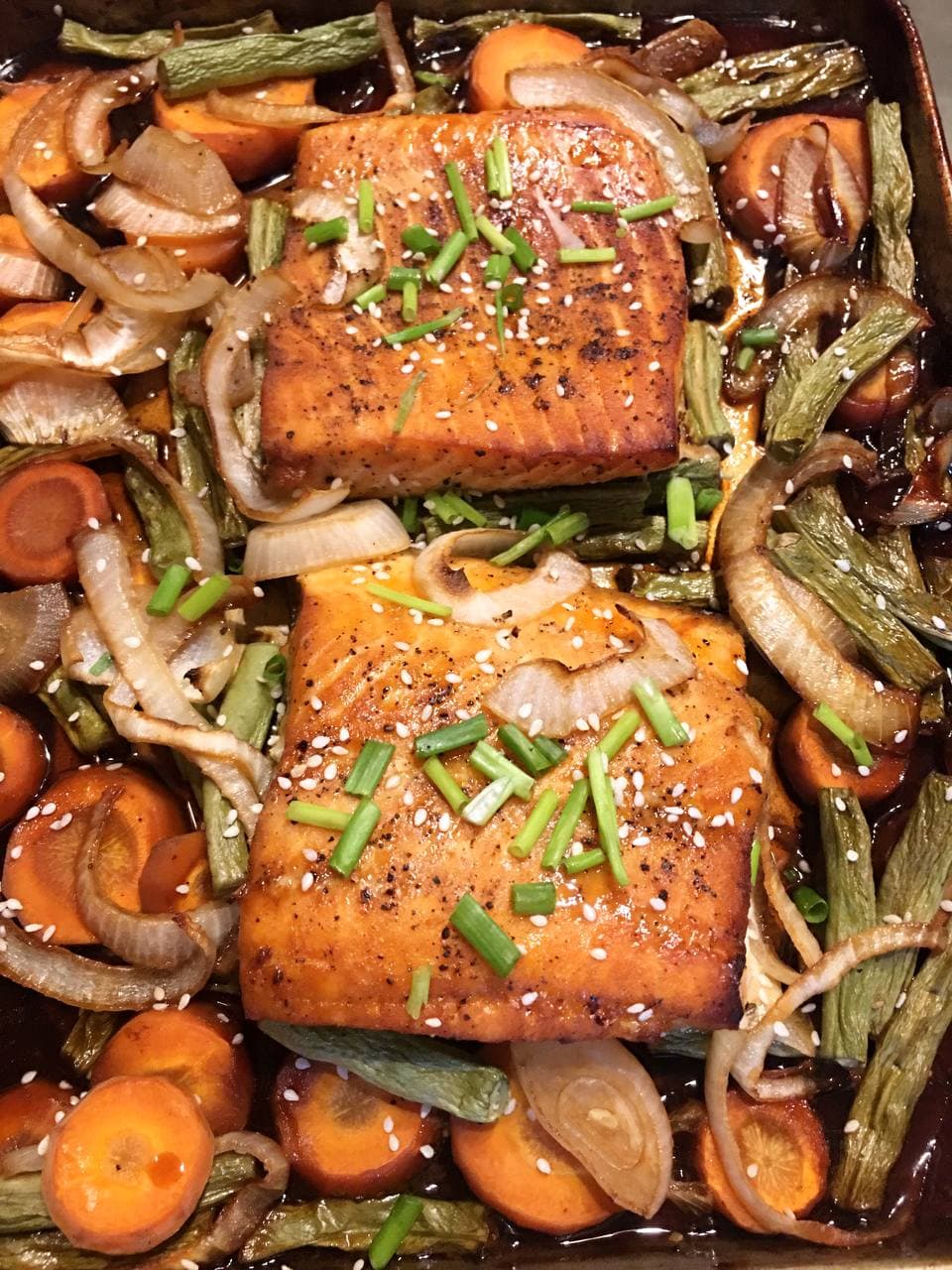 An oven toaster can do a myriad of other things, like slow-roast whole chickens; bake crunchy chicken chops and fish fillets; make crisp chips, fries, or potato wedges; roast vegetables; bake cheesy casseroles, macaroni, and lasagna; and create moist baked dishes like salmon, meatloaf, and even shakshuka. Even for lazy cooks, it's fairly easy to get creative with an oven toaster. For health-conscious cooks, it's even better, as baked dishes usually require just a minimal amount of oil – no need to deep-fry!
This space-saving oven toaster sits above my microwave and has so far been able to cook dishes good for four to five people.
The Imarflex IT-140 Oven Toaster can bought online via Imarflex's official stores on Lazada and Shopee.
There's no harm in frying: Air fryer
The air fryer has recently caused quite the debate among home cooks, but don't let the haters of this controversial appliance stop you from doing your thang! As an air fryer apologist and a non-pro cook, the air fryer has helped me save a lot of time and effort in both cooking and cleaning.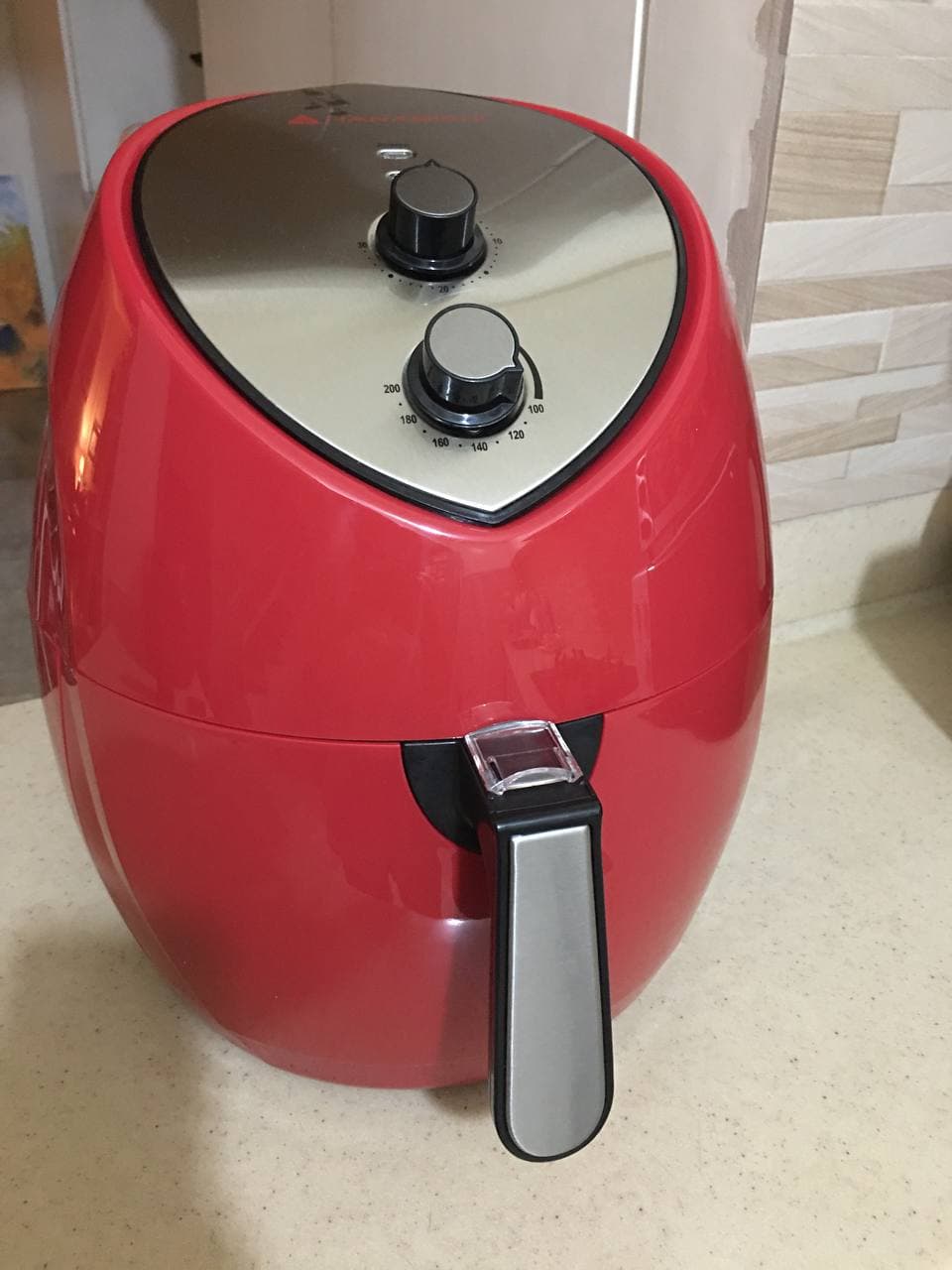 This "elevated" convection oven is an easy-to-use appliance lauded for its instant and consistent results, healthier angle, and no-fuss charm. It's said to mimic the crunchiness of a deep fryer, but with less to no oil. Based on my experience, it's true – I've fried frozen chicken nuggets and breaded fish fillets to a golden-brown crunch with just a brush of olive oil on both sides.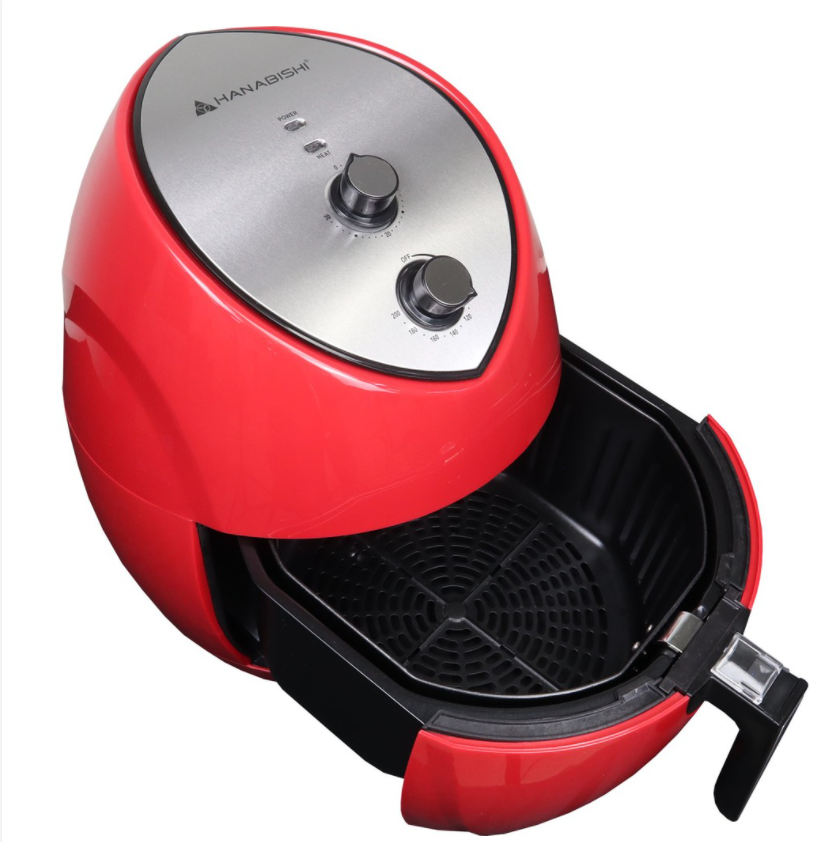 The air fryer I use is the bang-for-my-buck Hanabishi Air Fryer, which comes with seven-liter capacity, a spacious air fry basket, and two simple dials: a 30-minute timer and manual temperature control up to 200°C. It's pretty bulky, but since it can house servings good for a large group and has a non-slip base, I don't mind.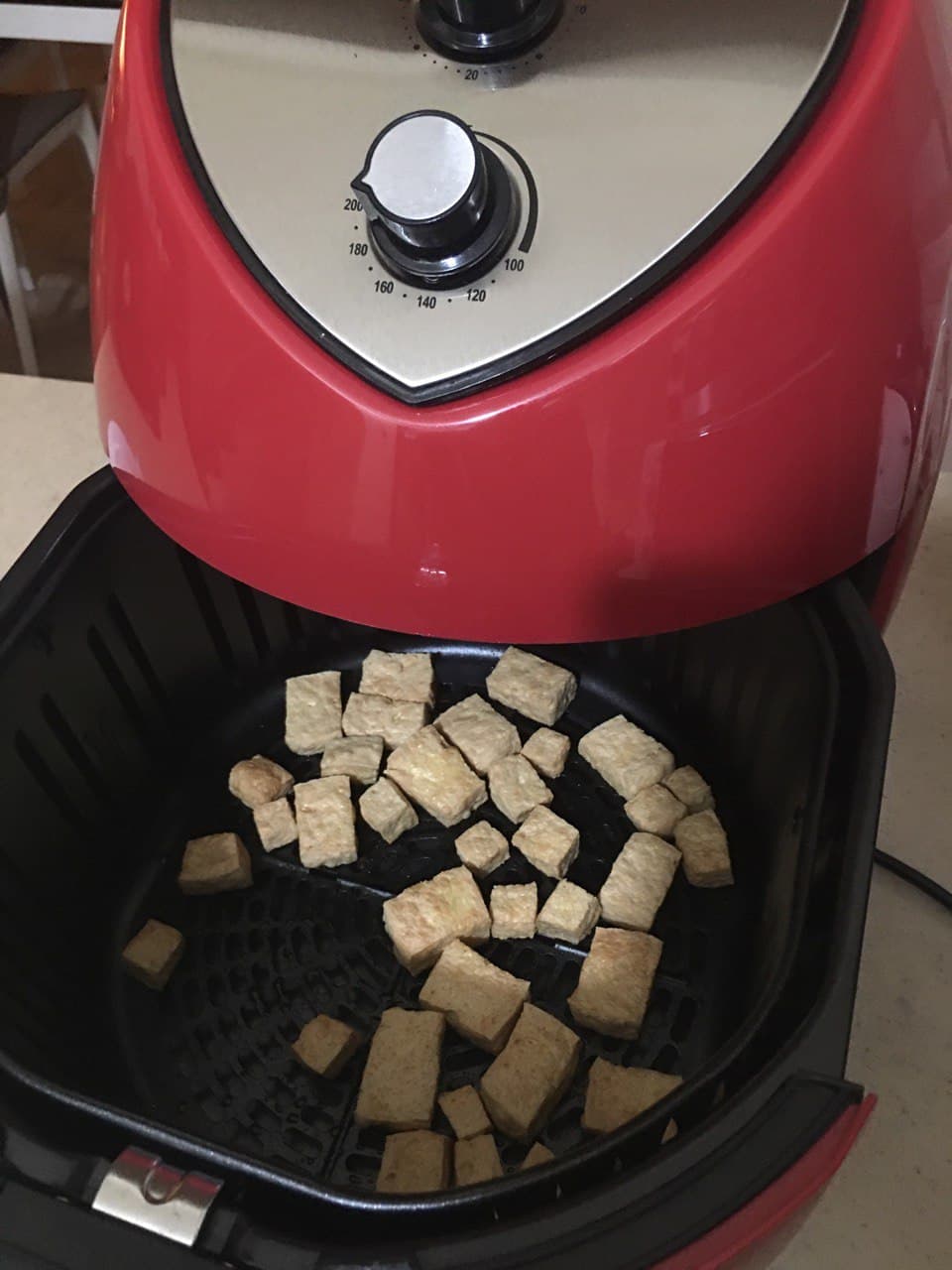 This powerful appliance isn't just a favorite of health-conscious home cooks, but also for millennial moms short on time. All you need to do is pop in your kids' frozen snacks or meats into the fryer-style basket – chicken strips, sausages, luncheon meat, hash browns, fries, ham, you name it – and the rapidly circulating hot air inside will get them crunchy in no time. I either brush olive oil on both sides or lightly spray the meat.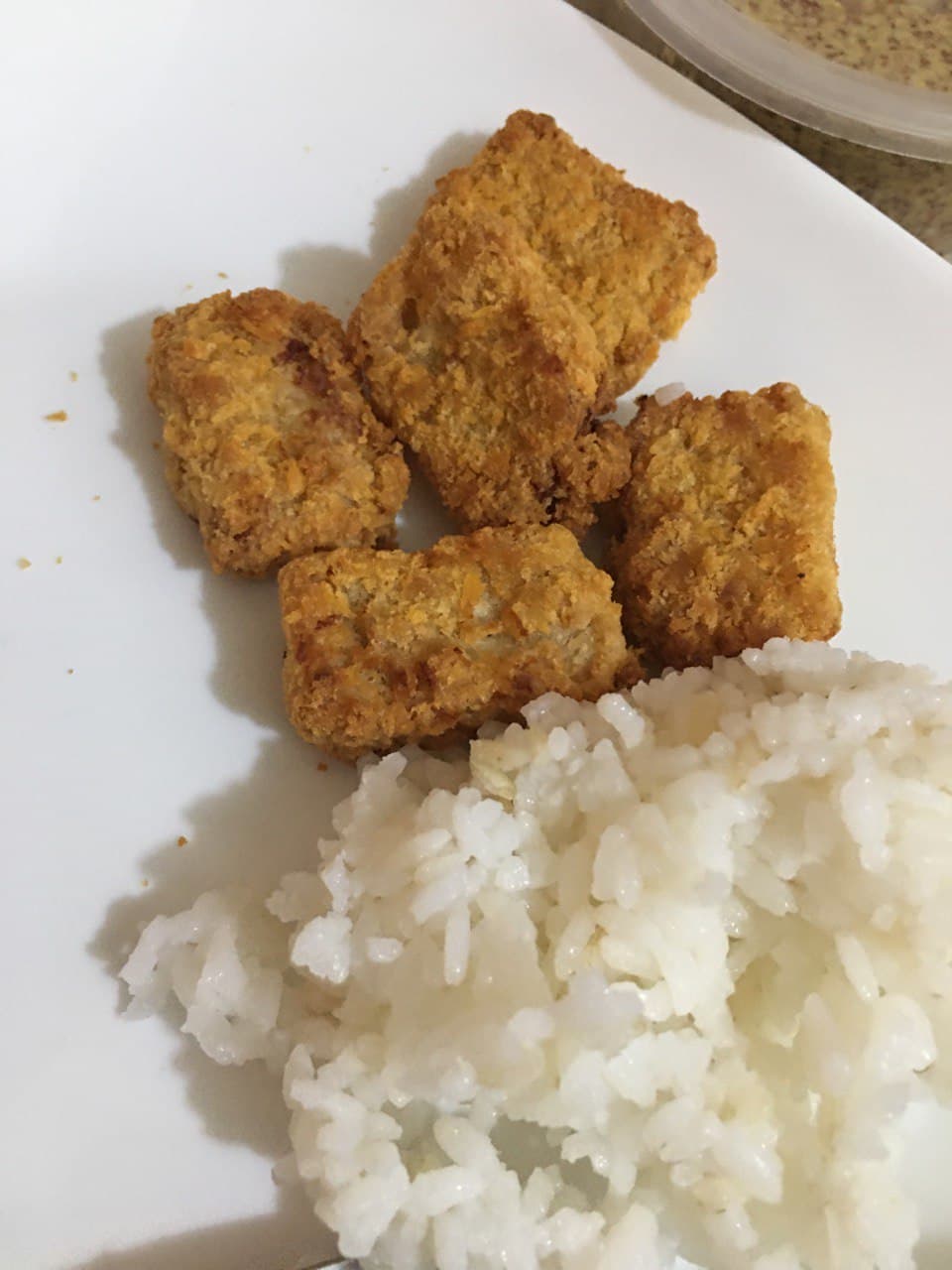 If at first you don't succeed, air fry and fry again – the more you tinker with your appliance, the more you'll get the hang of how many minutes (and at what temperature) it takes for a certain meat or dish to come out perfect every time. Crisp, juicy lechon belly is a favorite recipe of air fryer enthusiasts, as well as roast and fried chicken. You can even make banana bread and pop popcorn in there!
I've used this air fryer for several family favorites – I've successfully air-fried lumpiang togue, breaded fish and chips, crispy tokwa, and even daing na bangus in there (plus points for no hot oil splatters while frying anymore)! Once I'm done, I just pop my dish out and detach the fryer basket from the base, pour out the excess oil or crumbs, and give it a good rinse. Your oily stovetop will also thank you!
The Hanabishi Air Fryer (P4,580) is available to order via Shopee Mall.
One-stop pot: Multi-cooker
We've all heard of our mom's trusty One Pot, and there's a reason why multi-cookers have stood the test of time through generations – they're every lazy cook and busy mom's best friend in the kitchen. It's a one-stop shop in a pot, built to perform a variety of cooking methods in one device.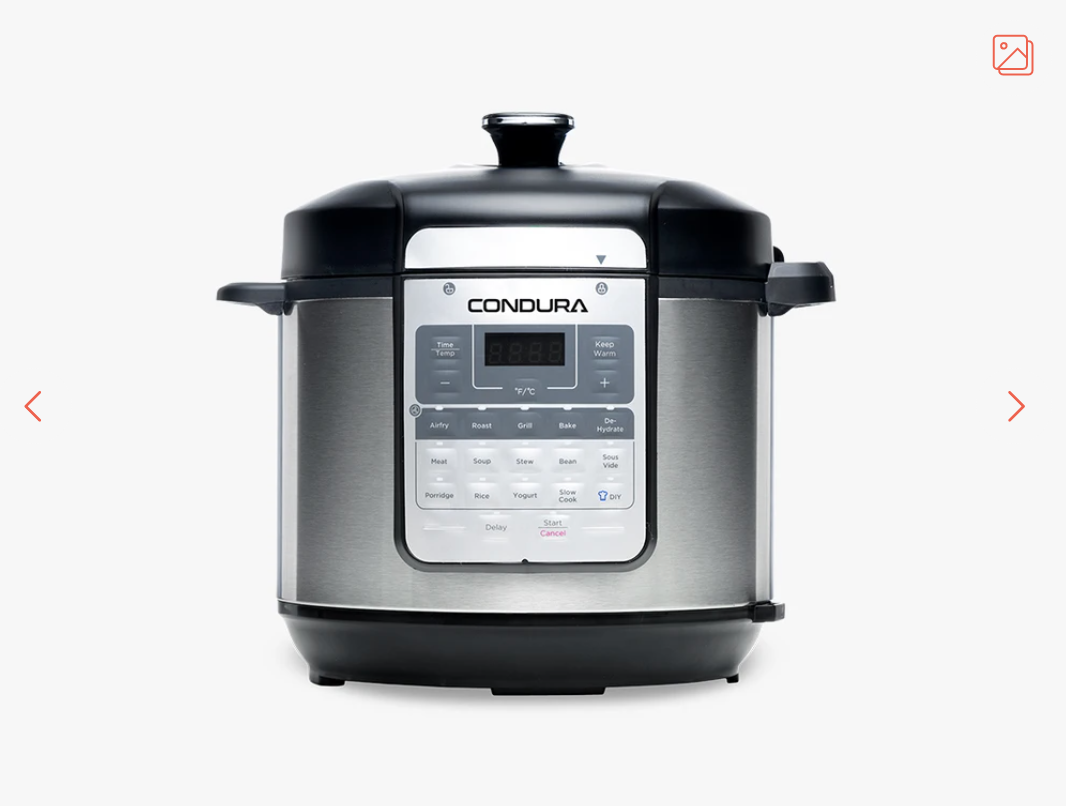 I've recently just discovered the convenience of a multi-cooker after using the Condura All in One Multi-cooker, a hybrid between a pressure cooker, instant pot, and air fryer. It comes with two different covers for its air fryer mode and pressure cooker mode, and an aluminum inner pot with Teflon coating for easy non-stick cooking and cleaning.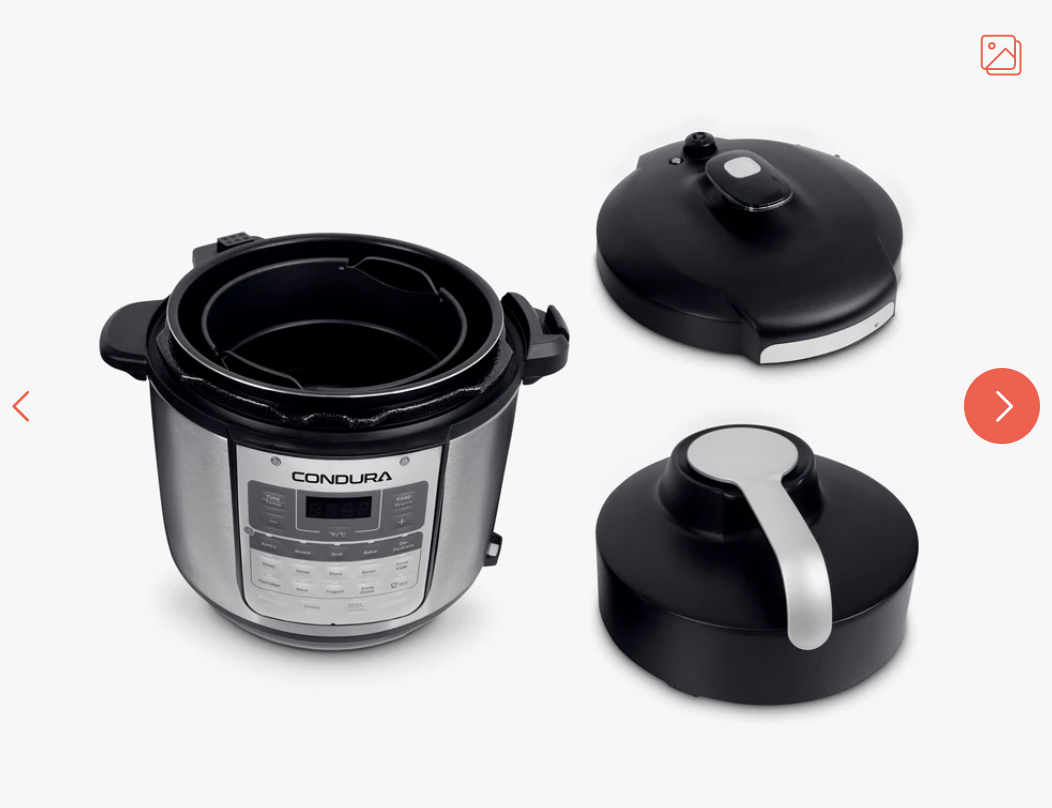 The 6.5-QT capacity makes it an ideal pot for dishes, soups, meats, and stews, good for a large family of up to 10 people. The multi-cooker also has fast-heating technology, so you can boil or fry dishes at high temperatures in a short amount of time.
The appliance's several buttons may be confusing at first, but I managed to create minestrone soup and fish fillet on my first try after a quick read through the manual. The buttons already come with a set temperature, depending on your chosen method (there are over 14 you can do): boiling, steaming, air frying, roasting, grilling, baking, slow-cooking, and even dehydrating. You can also choose the rice, stew, beans, meat, porridge, or yogurt feature, or manually adjust the time and temperature yourself.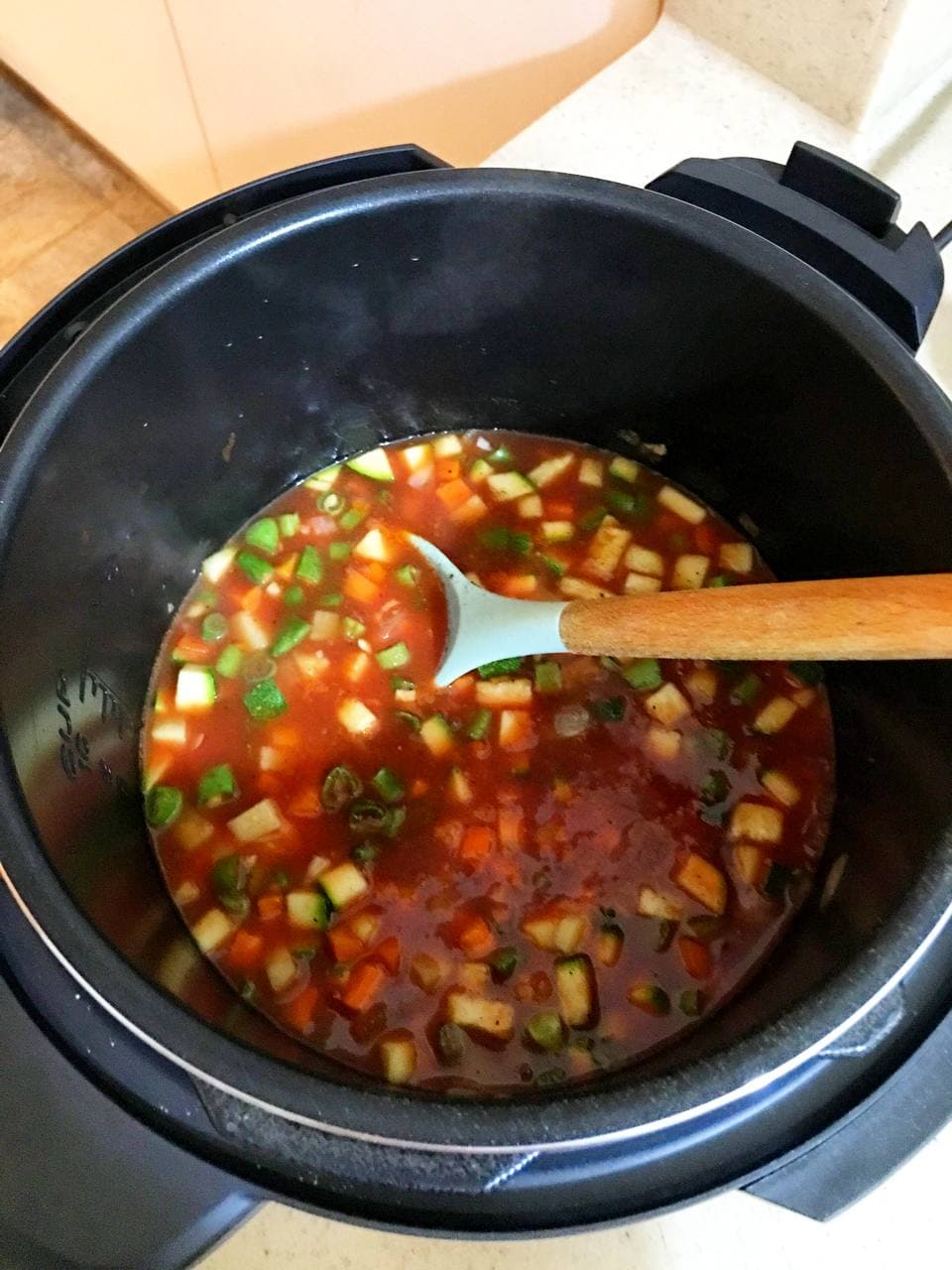 The cooker can cook for up to 12 hours (perfect for slow-roasted, fork-tender meats, stews, or bean soups) and has a warm-keeping function. Making my minestrone soup was easy enough – I started off by sautéing diced veggies in a little oil, dumping in the tomato sauce afterwards, and then letting the soup simmer and thicken on its own after seasoning.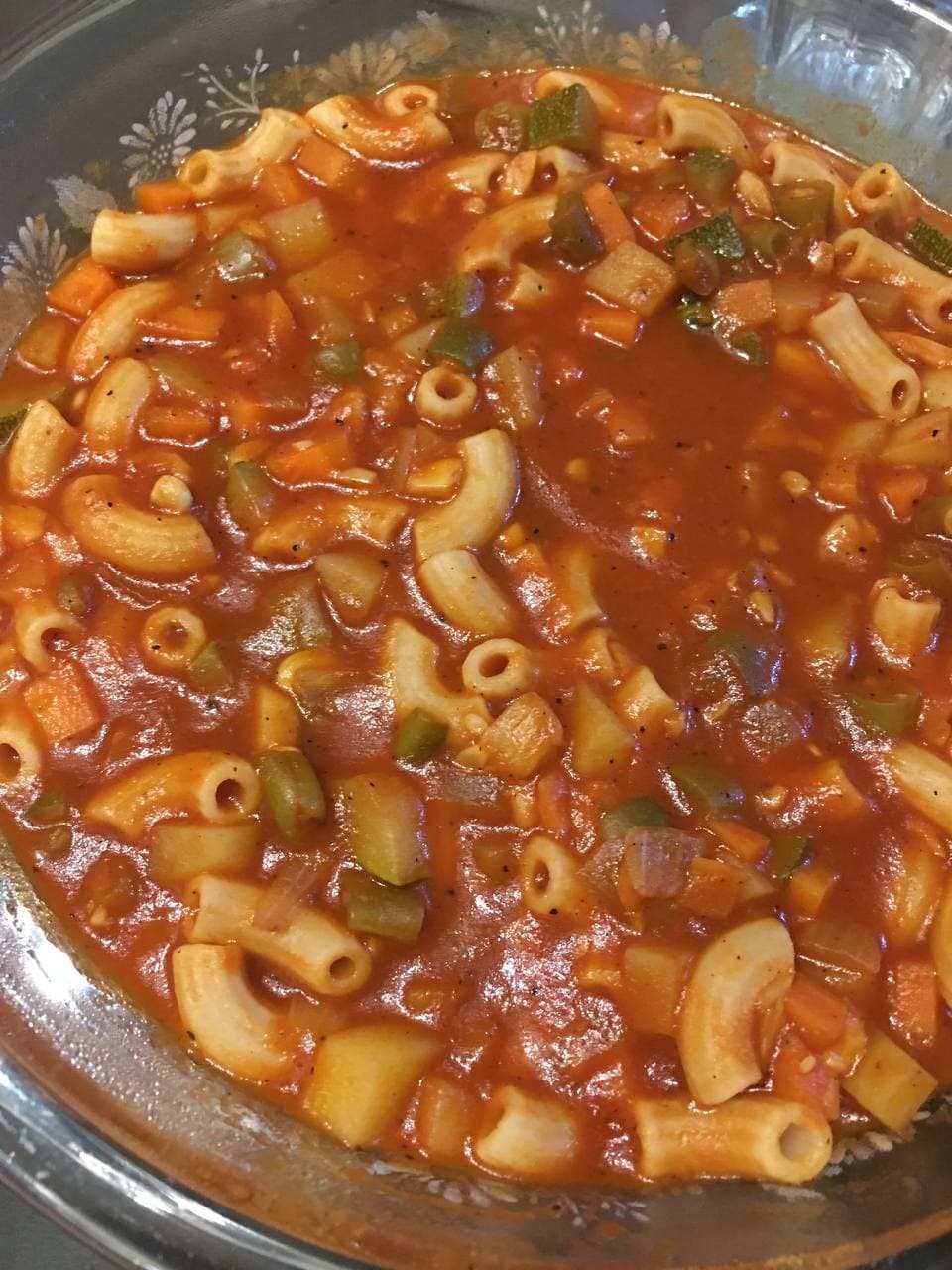 Once I was done with the soup, I simply switched the pot to the air fryer basket and used its respective cover. I put in my breaded cod fish fillets inside and pressed the "air fryer" function, and voila – in 15 minutes, I had golden-brown crispy fish alongside my thick minestrone soup and lemon wedges.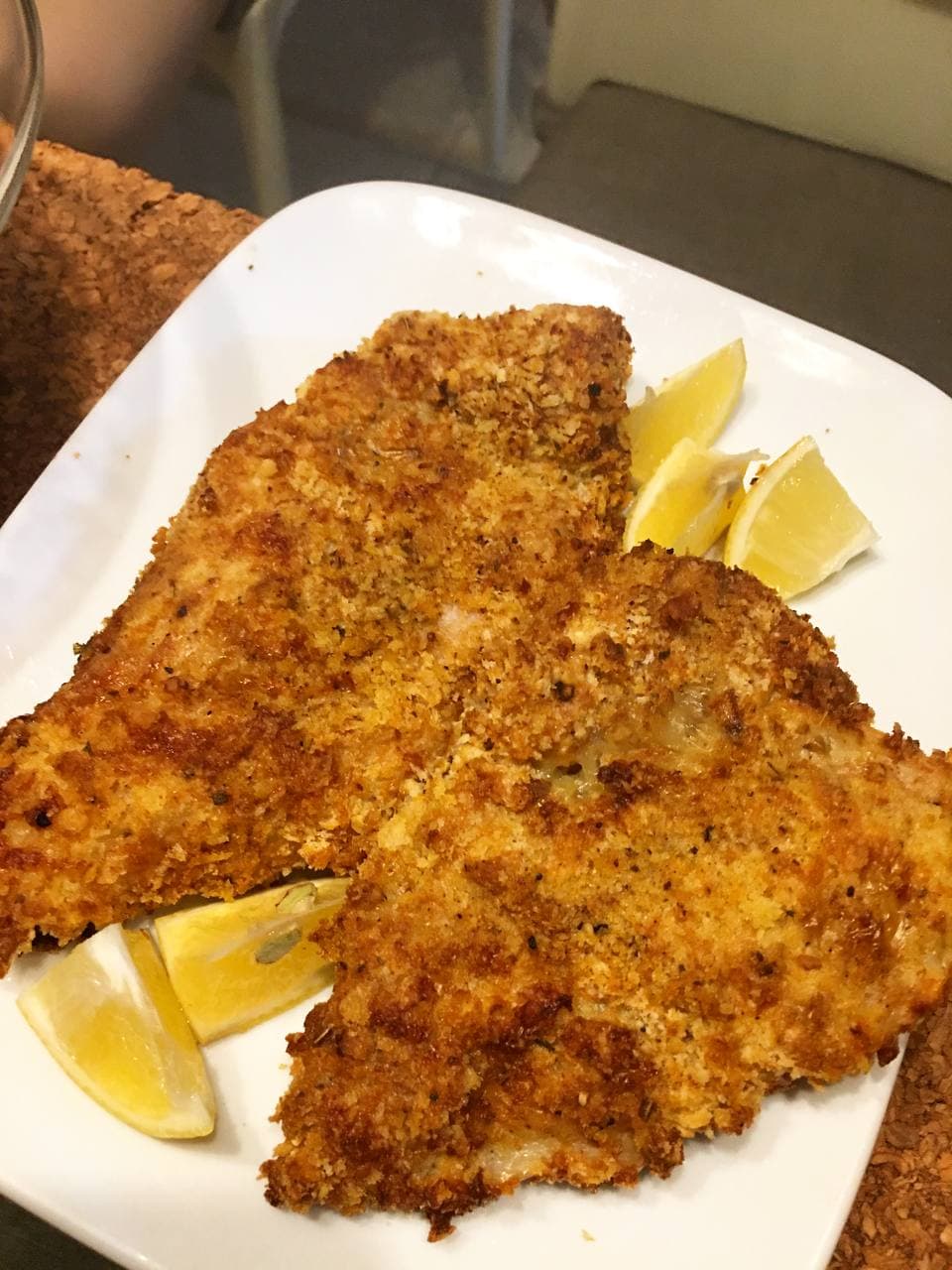 A multi-cooker's plethora of techniques helps make cooking even more fun and less overwhelming for beginners. The Condura Multi-Cooker (P5,139) is available to order online via ConcepStore's website or on Shopee.
Blend in with your own blender
For dips, soups, no-cook pasta sauces, and mixed results (pun intended), the versatile blender is the way to go. Some may also opt for a food processor, which can quickly mince nuts, garlic, fresh herbs, beans, and such, but I decided to keep a blender in the kitchen instead, because I also make fresh fruit smoothies from time to time.
A blender can whip up several no-cook favorites – you can make hummus, fresh basil or sun-dried tomato pesto, peanut butter, pancake batter, salad dressings, and even nut milk! You can also blend chunky or creamy soups, like potato and leek, pumpkin, mushroom, gazpacho, or tomato soup.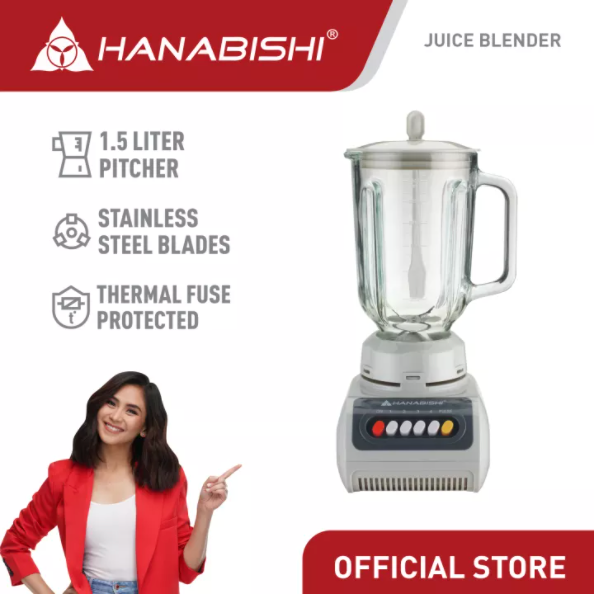 I use a Hanabishi Blender passed down from my grandparents, which still works fine. It comes with a hole in the cover and a mixing spoon, as well as a pulse button for rapid chopping and blend buttons at strength level one, two, three, and four.
You can check out Hanabishi's other blenders and processors on their Shopee store or Lazada store. – Rappler.com
Go appliance-hunting for less with these Shopee voucher codes.
Cooking noob? Kitchen appliances every beginner needs, and why