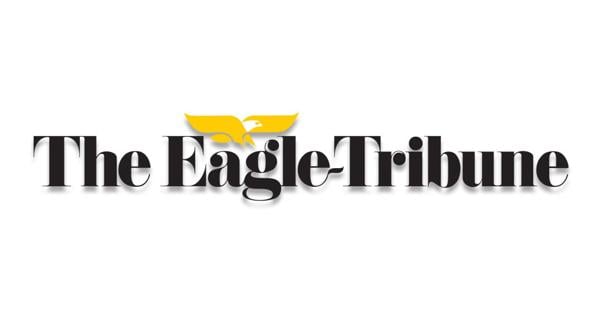 Computer courses offered | Haverhill
MakeIT Haverhill will be hold open registration Saturday April 9, from 11 a.m. to 1 p.m. at 301 Washington St. for two computer courses being offered to Haverhill residents only. Interested learners must commit to eight, two-hours classes over eight weeks (April to June) for a total of 16 class hours.
All classes are available in Spanish and English.
Computer Basics includes instruction in email, internet browsing, cybersecurity, and job search tools. Classes begin April 23 and continue every Saturday from 10 a.m. to noon through June 11.
Introduction to Computer Business Skills covers financial tools, online marketing, and other business startup skills. Classes begin April 27 and continue every Wednesday from 5 o 7 p.m. through June 15.
Students who attend all classes and successfully graduate will receive a new Chromebook and one-year of free internet service, thanks to the generosity of partners Tech Goes Home and the Essex County Community Foundation. Availability is limited to 12 learners per course on a first-come, first-served basis at the April 9 open registration. For more information contact Veronica Rodriguez at [email protected] or call/text 978-361-0751.
Drawn to the Music brings together live music and art
SALEM, N.H. — Children from across New Hampshire will share their music-inspired artwork in collaboration with the New Hampshire Philharmonic Orchestra Saturday, April 9, at 2 p.m. and Sunday, April 10, at 2 p.m. in the Seifert Performing Arts Center. Over 650 illustrations will be displayed while the orchestra performs classical pieces including "The Firebird" by Stravinsky, "Night on Bald Mountain" by Mussorgsky, and "Mother Goose" by Ravel.
Some budding artists have waited two long years to see their work presented. Artwork from schools in Salem, Goffstown, Hooksett, Atkinson, Plaistow, Merrimack, Newington, Portsmouth, Farmington, and Conway will be displayed Sunday.
To purchase in-person or live stream tickets visit https://nhpo.booktix.com. The box office will be closed before each concert until further notice. Tickets for in-person concerts must be purchased online in advance. You must purchase a live stream ticket in order to receive a unique URL link that will be emailed to you after purchase.
Donations are greatly appreciated but will not generate a live stream link or in-person ticket to any concert. To learn more about the orchestra, visit www.NHPhil.org.
NECC launches new podcast
HAVERHILL/LAWRENCE — Northern Essex Community College has launched is new "NECC Now" podcast.
Each month, Marc Lemay, a veteran broadcast journalist, will interview a member of the college's faculty or staff, a student, an alumni or a community partner on a timely topic of interest.
The podcast is designed to amplify newsroom content, said Ernie Greenslade, director of public relations. "It's another channel for sharing our college news."
The podcast will be produced once a month and aired on the third Wednesday. The 28-minute broadcast is currently available on the college's website, ApplePodcasts, Spotify, and other platforms.
Goals include highlighting NECC programs and their relevance to the community/
To listen, visit www.necc.mass.edu/engage/necc-now/.
https://www.eagletribune.com/news/haverhill/computer-courses-offered/article_105124c8-b14e-11ec-ac98-abca614c10fe.html