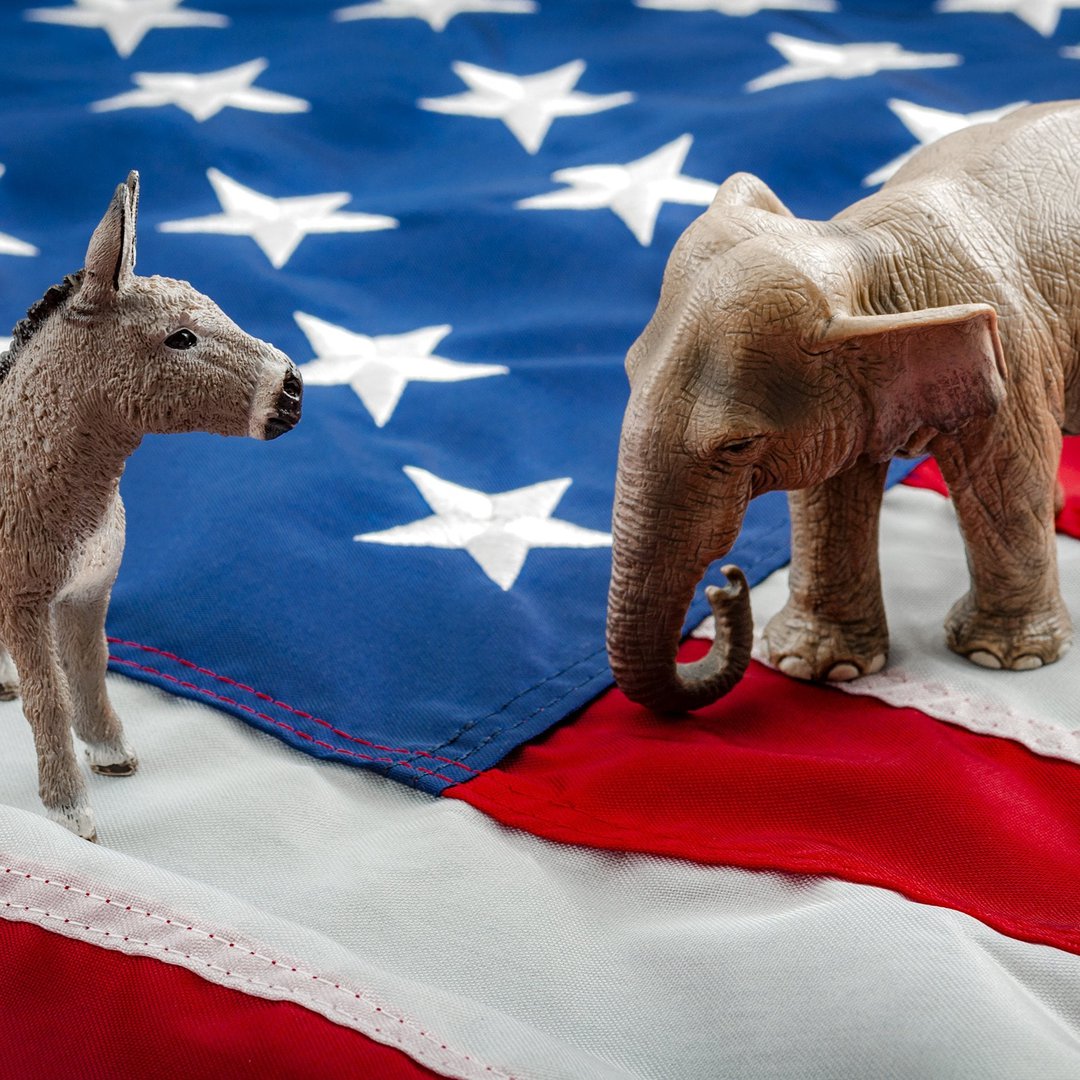 5 Local Marketing Strategies Any Small Business Can Use
Today's small businesses enjoy a wealth of local marketing opportunities.
Gone are the days when a small business was limited to placing ads in the community newspaper, mailing out postcards to your neighborhood, or if you had deep pockets, buying a late night television spot at a local TV station.
So many cost-effective options exist to market your business that we've created this handy guide to walk you through a few of the most potent marketing methods at your disposal.
Overview: What is local marketing?
Local marketing, like any other form of marketing, seeks to find the right audience for your company's offerings, and apply the appropriate marketing tactics to reach that audience.
Where local marketing differs from the kind performed by corporations dominating Super Bowl commercials is that it focuses on the geographic area serviced by the small business.
By targeting advertising efforts, called campaigns, to a tight geography, a business increases sales while keeping costs down.
What to consider when creating a local marketing strategy
Keep these important considerations in mind when constructing a local marketing strategy.
Goals
Before embarking on local business marketing, examine your goals. Are you introducing a new product? Looking to improve repeat business? Launching your services into a new market?
A business can employ different growth strategies to expand its sales. So take the time to ensure you're clear on your objectives and how to achieve them.
Budget
One of the most important factors to consider is cost. Marketing is rarely a one-time event. It's a program of continuous outreach and cultivating customer relationships.
This means setting aside a monthly amount in your budget for marketing expenses. Determine how much you can afford to spend each month, and consider if it's realistic in light of your goals.
For example, if you're launching a new product, set aside more than your customary monthly budget for the initial launch period. This is a special event and a unique opportunity to introduce customers to your product, so additional spending is warranted.
Customers and competition
Perform some basic research on your customers to understand their motivations for engaging with a business like yours. As part of that, learn the characteristics of your customers, such as whether or not they use social media, and if so, which outlets. This identifies the marketing tactics that work best to reach your customers.
In addition, research the competition. Why should customers choose your business over competitors? How does the competition market to clientele? The answers to these and other questions provide insights to craft your own local marketing strategy.
Local marketing strategies your small business can use
Many low-cost, small business marketing techniques are digital in nature. Consequently, as we look at the various types of marketing strategies available to small businesses, local online marketing opportunities naturally dominate this list.
1. Website
Consumers like to research a business before engaging with it, and that research usually involves a visit to the company's website. Consequently, a business website serves as the foundational element to reach today's technology-driven consumer.
A website acts as your company's brochure. It informs potential customers what you offer and why they should buy from you.
It also serves various purposes depending on your business type. For example, a restaurant can enable consumers to reserve a table or place a to-go order through the website.
Tips for using websites:
Here are some tips to assist you with local website marketing.
Employ SEO: Be sure your website is designed for search engines. Consumers rely on search engines, such as Google, to perform their research. So for customers to find your business online, your site requires search engine optimization (SEO). SEO is the process of refining the technical attributes of how your site is built, as well as the content on it, to ensure your website is identifiable by search engines as relevant to the types of products or services consumers are looking for.
Ensure a mobile-friendly site: Because nearly everyone has a mobile phone and uses it to perform tasks online, your website must work with mobile devices. A poor mobile website experience turns off potential customers. So be sure the site works correctly on mobile phones and tablets.
Use a CMS: Website creation no longer requires hiring a software developer. Many content management systems (CMS) provide tools to build a website with no technical acumen. Leverage a CMS like Wix to build your website. The site will look professional at a fraction of the cost of hiring a professional. It also incorporates SEO best practices as well as support for tablets and mobile phones.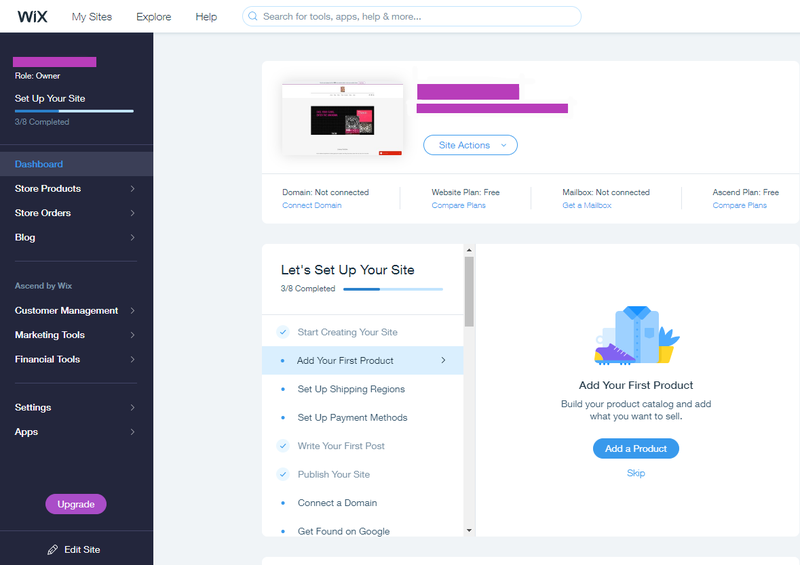 2. Google
Google is one of the largest sources of information in the world for consumers.
Many know Google as a search engine, but the company also provides a slew of local marketing options delivering unprecedented audience reach at reasonable costs. That's why Google is an important component of any local marketing strategy.
Here are just a few areas for a small business to obtain exposure and attract customers:
Search engine marketing (SEM): This is how Google generates a large portion of its revenue. Businesses pay to have text ads appear above the search results on Google, but that payment only happens if a consumer clicks on the ad to go to the business website. This pay-for-performance model is what small businesses love about SEM. You get exposure on Google's search engine for free and pay when the consumers most interested in your business come to your site.
Google Maps: This popular mapping service highlights businesses on its map and provides directions to the business location.
YouTube: As a Google subsidiary and one of the largest platforms for watching video content in the world, it's a great place to run an online video commercial.
Display advertising: The banner and pop-up ads shown on websites are called display ads. Google's Display Network, comprised of millions of different websites, is the vehicle through which these display ads are shown.
Call-only advertising: Google lets you set up advertising campaigns geared towards generating phone calls to your business. This option works well for companies offering services such as an accountant, dentist, or attorney.
Google My Business: This free service allows organizations to supply Google with business information which Google then uses across its products, including its search engine and Google Maps. You can also read and respond to customer reviews, and receive statistics like how many customers called your business as a result of appearing on Google.
Tips for using Google:
Here are suggestions to get you started with Google's vast marketing options.
Leverage Google My Business: Since Google My Business provides free exposure for your business, using this service is a no-brainer. Another key benefit is the accuracy of your business data. If you don't adopt Google My Business, your business information could appear incorrectly, such as a wrong phone number or incorrect business hours. By providing your info to Google, you ensure one of the largest sources of customers for your company reflects the correct facts about your business.
Evaluate SEM options: While Google did not invent search engine marketing (the startup I worked at, Overture Services, actually did it first), SEM's efficacy in driving sales for businesses is reflected in Google's trillion-dollar market cap. On the flip side, I can say from experience that SEM campaigns are extremely complex and time consuming to set up and manage. You've got to understand keywords and negative keywords, broad match vs phrase match vs exact match, how ad groups work, and much more. So if you don't have the time to learn SEM or pay an expert to do it, you may want to skip it in favor of the many other marketing options at your disposal. If you decide to use SEM, be sure every campaign is targeted to the geographies where your customers live.
Skip the display ads: Of Google's numerous advertising options, it's seldom worth using its Display Network. Consumers are trained to ignore banner ads, so the only effective use of display ads is if you accompany the ads with targeting filters, such as whether or not the consumer seeing your ad is in the market for your services (yes, Google knows this). However, costs increase dramatically when targeting is applied.
3. Social media
Small businesses rarely possess the resources to manage a presence on Facebook, Twitter, and the many other digital networks where consumers hang out. However, social media serves an important role in reaching today's digital-savvy customer, so involvement in it is necessary.
Social media is an effective marketing channel. The level of data insights a social network has about its users is so deep, social media, particularly Facebook, was used to sway voters during the 2016 United States presidential elections. In fact, Facebook's abilities to target ads to consumers fitting your customer profile is superior to Google's.
Social media is also key to reputation management. This concept refers to a company overseeing how its business is perceived by clientele.
Social media enables anyone to post comments and reviews online that may be unfavorable to an organization. If ignored, a business can lose customers due to these negative posts. Hence, small businesses must monitor these situations.
Tips for using social media:
Use these tips to integrate social media's unique strengths into your marketing strategy.
Identify the right social network: Depending on your business type, it may make sense to prioritize some social networks over others. For instance, if you cater to teens, focus on TikTok and Snapchat. If you're a retailer, you may find more success with Pinterest. If you're involved in B2B sales, LinkedIn may be the right social network.
Consider Facebook: If you must select only one social network to engage in, choose Facebook. As one of the biggest social networks in the world, Facebook's audience is sufficiently large that simply focusing your social media efforts there can be enough. Also, Facebook owns Instagram, another popular social media network, allowing you to easily centralize marketing efforts around these two. Moreover, if you don't have a website, use a Facebook page instead. In this way, you kill two birds with one stone.
Use software for multiple networks: To maintain many social media accounts with limited time and resources, leverage software to streamline your social media management. Social media software can perform necessary actions such as catch unfavorable reviews or comments, post new content to several social media sites at once, and simplify your reputation management.
Respond to comments quickly: The ability to see what customers say about your business is one of social media's benefits. A poor customer review can prevent potential customers from trying your business, so address such reviews or comments within 24-48 hours of their appearing online.
4. Direct marketing
One of the most frequently used small business marketing techniques is direct marketing. This is where a business reaches out to a specific group of customers directly.
Small businesses are most often associated with direct mail, a subset of direct marketing. This tactic involves a company sending a postcard or other form of printed marketing collateral to residents in geographic proximity to the business. It's still a tried-and-true marketing technique for small businesses, and easily started through the U.S. post office.
The digital equivalent, email marketing, offers small businesses greater flexibility and potential to generate sales. Email marketing enables businesses to tailor messaging to different segments of customers. Doing so effectively captures the attention of busy consumers, increasing the likelihood of their engagement and ultimate purchase of your company's goods and services.
That said, you have to collect a fair number of consumer email addresses before implementing email marketing. This can be done through the purchase of an email list, or by taking the time to collect the info yourself.
An offshoot of the typical email marketing campaign is the email newsletter. The newsletter features different topics related to your business or industry. It serves to drive customers down the sales funnel by keeping them engaged with your company. The steps involved in how to make an email newsletter are not complicated, so it's a worthwhile endeavor.
Tips for using direct marketing:
Direct marketing is often a cornerstone of the marketing strategy for small businesses, so here are tips to help you.
Leverage email marketing software: Personalized email communication is an email marketing best practice, but challenging to execute without the help of email marketing software. Software such as Mailchimp walks you through the email marketing process and can automatically divide your customers into different marketing segments.
Use customer segmentation: Segmenting your customer base is the ideal means of injecting personalized communication into your direct marketing efforts. Customer segmentation is easily achievable through the use of CRM software. Free CRM options exist to help you get started.
Build relationships: Direct marketing is not just about getting in front of customers in your area. It's about building relationships with your customers. Do this by providing value in your direct marketing approach, whether that be offering discounts or coupons in your direct mail piece, or an insightful article sharing advice in your newsletter.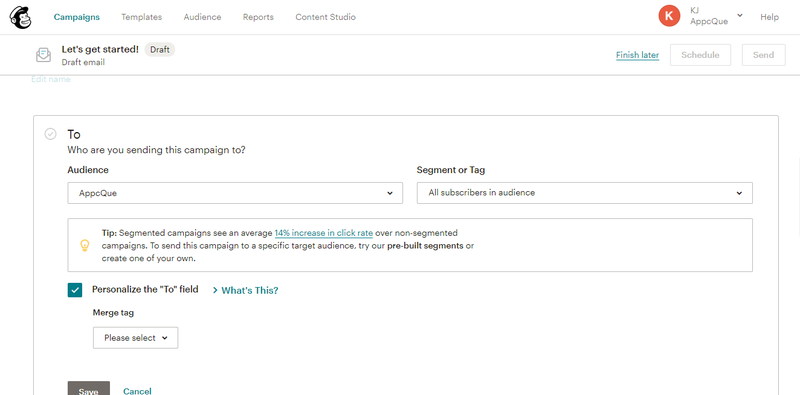 5. Mobile marketing
You can't go more local with local marketing than to apply your tactics to mobile users. With mobile marketing, you're drilling down to a specific customer, not just the geography you operate in.
Mobile marketing is a powerful tactic for small businesses. Consumers use mobile devices frequently throughout the day to achieve many goals, including researching which business to visit for their needs. And since nearly all consumers own mobile phones, you can reach a large audience.
Mobile use is also associated with a sense of urgency. Consumers are looking for a business like yours because they usually possess a pressing need, whether that's to find a good place to eat now or a quality mechanic to fix a car that just broke down.
By targeting marketing tactics to mobile users, you increase the ability of customers to learn about your business right when they need you most.
Tips for using mobile marketing:
Mobile marketing is still underused by local small businesses, so now is a good time to leap ahead of competitors by following these suggestions.
Use local mobile apps: Ensure your business info appears on popular mobile apps delivering local experiences. This gets your business in front of local customers. For instance, consumers use Yelp to research a wide range of local businesses from restaurants to electricians. This research often happens on the fly using the Yelp mobile app because consumers perform the investigation when they need it most, for example, immediately looking up plumbers when a leak is discovered.
Try geofencing: The geofencing tactic allows you to put a virtual fence around an actual physical location, such as your competitor's store. When a customer enters that location, your ad will appear on their mobile device. It's a unique way to make consumers aware of your business and consider a purchase decision when it is contextually the most relevant. For example, if you're a restaurant, set up a geofence around your location to show a coupon ad during lunch hours. As consumers in your area begin looking for a place to eat on their phones, they see your ad at just the right time and place. I've worked with many small businesses that found geofencing local sports stadiums an effective approach because consumers frequently look at their phones during breaks in the sporting event. Vendors such as Google and Facebook offer geofencing.
A final word about local marketing strategies
We've only scratched the surface with the options covered here. So many digital marketing tips exist with local marketing that you can actually refine the options based on your specific business or industry needs.
For instance, a dance or yoga studio can offer a free first session. A dentist should focus on social media and review sites to ensure their online reputation is solid.
Find the strategies that make sense for your type of business and clientele by experimenting with different tactics. From there, you can craft local marketing solutions that deliver results for your organization.
https://www.fool.com/the-ascent/small-business/cms/articles/local-marketing/